---
Orlando Area
THEME PARKS


UNIVERSAL STUDIOS ESCAPE:
1000 Universal Studios Plaza
Orlando, Florida 32819-7601
General Information: (407) 363-8000
This sprawling new vacation destination in Orlando, Florida is where you'll find not one, but TWO colossal theme parks filled with the world's most state-of-the-art rides and attractions (Universal Studios Florida and Universal Studios Islands of Adventure); unparalleled shopping, dining and live entertainment (Universal Studios CityWalk); world-class resorts and more!



UNIVERSAL STUDIOS FLORIDA, Theme Park
It's the No. 1 Movie Studio And Theme Park In The World and the only place on earth where you can go beyond the screen and actually Live The MoviesSM! As the largest motion picture facility outside of Hollywood, Universal Studios Florida has entertained and excited countless visitors over the years with incredible movie themed rides, shows and attractions.



UNIVERSAL STUDIOS ISLANDS OF ADVENTURE, Theme Park
Live The Adventure at the Theme Park for the 21st CenturySM! At UNIVERSAL STUDIOS ESCAPE's second theme park at you'll experience the most technologically advanced rides and attractions ever created! Explore the incredible worlds of legendary tales, mythical classics and contemporary characters on five exciting islands.



UNIVERSAL STUDIOS CITYWALK, Entertainment Complex
It's Orlando's hottest spot for entertainment! Serving as the entrance to UNIVERSAL STUDIOS ESCAPE, CityWalk® is home to world-class live entertainment, fun and fine dining, dancing, shopping and state-of-the-art cinemas. No matter what kind of fun you're in the mood for, CityWalk has it all - plus attitude to spare.

Church Street Station
129 W. Church St., Orlando, Florida 32801
407/422-2434; fax: 407/ 425-4312. $$$

Gatorland
14501 S. Orange Blossom Trail, Orlando, Florida 32837
407/855-5496; Florida and U.S. 800/393-JAWS; fax: 407/240-9389. $$$

Mystery Fun House
Located across from the Universal Studios main gate. 5767 Major Blvd., Orlando, Florida 32819
407/351-3355 $$$

Pirate's Dinner Adventure
6400 Carrier Drive
Orlando, Fl. 32819
407-248-0590 fax 407-248-0507

Wet 'N Wild
6200 International Drive, Orlando, Florida 32819
800/992-9453; fax: 407/363-1147. $$$$

MUSEUMS AND HISTORICAL SITES
The Mennello Museum of American Art
900 East Princeton Street
Orlando, Florida 32803
tel: 407/246-4278; fax: 407/246-4329.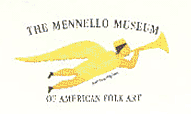 The Mennello Museum of American Folk Art is one of a few museums in the US dedicated to collecting, exhibiting and preserving self-taught American art. The Museum features Florida folk artist Earl Cunningham and many other outstanding self-taught artists. The Museum is owned and operated by the City of Orlando.


Orlando Science Center & John Young Planetarium
810 E. Rollins St., Orlando, Florida 32803
407/896-7151. $$

Ripley's Beleive It or Not Orlando Museum
8201 International Drive Orlando, Florida 32819
Florida and U.S. 800/998-4418. $$

Orange County Regional History Center
65 East Central Boulevard
Orlando, Florida 32801
Tel: 407/836-8500 or 800/965-2030


ANIMAL ATTRACTIONS
Sea World of Florida
7007 Sea World Dr., Orlando, Florida 32821
407/363-2254; Florida 800/327-2424; fax 407/345-8202. $$$$$


GARDENS
Harry P. Leu Gardens
1920 N. Forest Ave.
Orlando, Florida 32803
407/246-2620; Fax: 407/246-2849

Kissimmee Area
THEME PARKS
Arabian Nights Dinner Attraction
6225 W. Bronson Hwy. (192), Kissimmee, Florida 34747
407/239-9223; Florida and U.S. 800/553-6116; Canada 800/533-3615; fax: 407/239-9622


Walt Disney World Resort
Walt Disney World Resort Information, P.O. Box 10040, Lake Buena Vista, Florida 32830-0040, west of I4
407/566-6700 $$$$$

Disney-MGM Studios Theme Park Walt Disney World Resort Information, P.O. Box 10040, Lake Buena Vista, Florida 32830-0040, just west of I-4
407/824-4321 $$$$$

Epcot
Walt Disney World Resort Information, P.O. Box 10000, Lake Buena Vista, Florida 32830, west of I-4
407/WDW-NEWS. $$$$

Magic Kingdom
Walt Disney World Resort Information, P.O. Box 10040, Lake Buena Vista, Florida 32830-0040, just west of I-4
407/824-4321. $$$$

Pleasure Island
P.O. Box 10,150, Lake Buena Vista, Florida 32830-0150
407/934-7781. $$$

Water Mania
6073 W. Irlo Bronson Memorial Hwy. (U.S. Hwy. 192), Kissimmee, Florida 34747
407/396-2626; Fla. and U.S. 800/527-3092; fax: 407/396-8125 $$$$

Splendid China
3000 Splendid China Blvd., Kissimmee, Florida 34747
407/397-8800; Florida and U.S. (800) 244-6226 $$$$

A World of Orchids
2501 Old Lake Wilson Rd., Kissimmee, Florida 34747
407/396-1887 $$

MUSEUMS AND HISTORICAL SITES
Flying Tigers Warbird Air Museum
231 N. Hoagland Blvd., Kissimmee, Florida 34741
407/933-1942 $$

Fighter Pilots U.S.A.
3033 W. Patrick St., Kissimmee, Florida 34741
407/931-4333; Florida . and U.S. 800/56-TOPGUN. $$$$

ANIMAL ATTRACTIONS
Jungleland Zoo
4580 W. Hwy. 192, Kissimmee, Florida 34746
407/396-1012. $$

Green Meadows Petting Farm
P.O. Box 420787, Kissimmee, Florida 34742-0787
407/846-0770; fax: (407) 870-8644 $$$

Bartow Area
Black Hills Passion Play
Lake Wales Amphitheater, Passion Play Rd., Lake Wales, Florida 33827
239/676-1495; 800/622-8383 $$$

Mulberry
MUSEUMS AND HISTORICAL SITES
Mulberry Phosphate Fossil Museum
Hwy. 37 South, P.O. Box 707, Mulberry, Florida 33860
239/425-2823 free

Ocala Area
MUSEUMS AND HISTORICAL SITES
Don Garlits Museum of Drag Racing
At exit 67 off I-75. Mailing address: 13700 S.W. 16th Ave., Ocala, Florida 34473
352/245-8661 $$

THEME PARKS
Wild Waters
5656 E. Silver Springs Blvd., Silver Springs, Florida 34489-0370
352/ 236-2121; Fla. and U.S. 800/234-7458; fax: 352/236-1732. $$$

Silver Springs
5656 E. Silver Springs Blvd., P.O. Box 370, Silver Springs, Florida 34489-0370
352/2362121; Fla. and U.S. 800/234-7458; fax: 352/236-1732. $$$$$
Winter Park
MUSEUMS AND HISTORICAL SITES
Winter Park Historical Association & Museum
200 W. New England Avenue
P.O. Box 51
Winter Park, Florida 32790
407/647-8180

Sanford
ANIMAL ATTRACTIONS
Central Florida Zoological Park
21-acre Zoo nestled in a lush forest of plams, tall pines and stately live oak. View elephants, hippo, mandrill, lemur, leapards, cougar, reptiles, and many more exotic animals from an elevated boardwalk.
3755 N.W. Highway 17-92, at I-4 (exit 52) at Sanford
407/323-4450

MUSEUMS
Museum of Seminole County History
Period antiques, historical photographs and exhibits of early Florida agriculture and transportation
First Street, Sanford, 407/321-2489

St. Cloud
ANIMAL ATTRACTIONS
Reptile World Serpentarium
5705 E. Bronson Memorial Hwy., St. Cloud, Florida 34771
407/ 892-6905. $

Winter Garden Area
MUSEUMS AND HISTORICAL SITES
Central Florida Railroad Museum
101 S. Boyd St., Winter Garden, Florida 34787
407/656-8749 free

House of Presidents Wax Museum
123 N. Hwy. 27, Clermont, Florida 34711
352/394-2836 $$

Florida Citrus Tower
141 N. Hwy. 27, Clermont, Florida 34711
352/394-4061; fax: 352/394-0631 $

Winter Haven Area
MUSEUMS AND HISTORICAL SITES
Mulberry Phosphate Fossil Museum
Hwy. 37 South, P.O. Box 707, Mulberry, Florida 33860
239/425-2823 free

Fantasy of Flight
1400 Broadway Blvd. SE, Polk City, Florida 33868
239/984-3500. $$