Reservations for
Florida State
Parks are now
made through
Reserve America,

toll free, at
1-800-326-3521

TOSOHATCHEE STATE RESERVE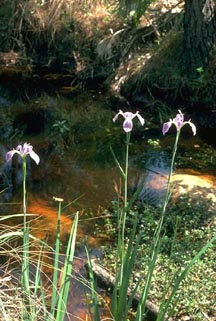 Shaped by alternating cycles of fire and flood, the Tosohatchee State Reserve is a mosaic of freshwater marshes, swamps, pine flatwoods and hardwood hammocks. Varied and unique plant communities support abundant wildlife, including rare and endangered species.
The 28,000 acres of Tosohatchee border 19 miles of the St. Johns River in east Orange County. The land was purchased in 1977 under Florida's Environmentally Endangered Lands program in order to preserve its aesthetic qualities and the extensive wetlands that are essential water cleansing and storage areas for the St. Johns River.
---
WILDLIFE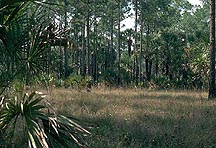 The Tosohatchee marshes are feeding areas for wading birds. During winter months they host large numbers of migrating waterfowl. The forested uplands support white-tailed deer, bobcat, fox squirrel, bald eagle, gray fox, turkey, hawks, owls, and many species of songbirds. The reserve also contains a variety of rare and endangered species of flora, including orchids and hand ferns. Aspiring photographers can find a multitude of picturesque view points and desirable subjects.
---

RECREATION
The living landscape of the reserve is open to hiking, biking, primitive back-pack camping, nature study, horse-back riding and fishing. Limited hunting by special permit is allowed by the Florida Game and Fresh Water Fish Commission; proper licenses and permits required. Tosohatchee's unique access to the St. Johns River is invaluable to anglers as well as sightseers. The reserve offers a unique camping facility for horseback groups. In addition, Tosohatchee supports youth activities by providing a youth camp, which is set aside for youth organizations and scouting groups.
---
MANAGEMENT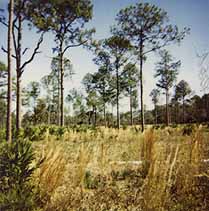 Tosohatchee State Reserve is managed under a multi-agency agreement in order to protect its resources in a comprehensive manner. The agencies included in this agreement are the Division of Forestry, the Division of Historical Resources, the Division of Recreation and Parks and the Florida Game and Fresh Water Fish Commission.
---

HISTORY
The Reserve derives its name from the Tosohatchee Creek which flows through the northern portion of the reserve. The original name of Tootoosahatchee was simplified by the previous owners of the area to the present Tosohatchee (pronounced Tos-uh-hatch-ee). Native Americans named the creek, which roughly translates to "chicken" or "fowl" creek.
---
---


Tosohatchee State Reserve is located on Taylor Creek Road in Christmas (east of Orlando) off State Road 50.
Contact:
Tosohatchee State Reserve
3365 Taylor Creek Road
Christmas, FL 32709-9130
(407) 568-5893