---
<-- back to contents

Florida Cuisine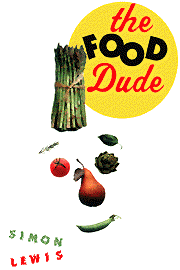 FISH Florida-Style
Florida citrus is a very useful addition to sauces, as the tangy flavors enliven anything they are added to. Fresh squeezed juices are naturally preferable to prepared or pasteurized ones. Always be careful to avoid dropping the seeds in, as these have a sour taste.

This month I offer you a delightful and simple way to jazz up an inexpensive piece of fish, such as Mackeral, Mahi-mahi (not always inexpensive) bluefish or salmon. A fine, well balanced Citrus sauce provides a welcome home to a meaty piece of fish that needs somewhere interesting to live. For this partricular recipe, and for four portions, you'll need four decent-sized (at least 6 oz. pieces) of fresh fish. The skin can be left on, although eating bluefish skin is not adviseable.

FISH FLORIDA STYLE INGREDIENTS

Juice of 1 medium lemon

Juice of 2 medium limes

3 tbsp. tamari soysauce

1cup mirin or sake

1 tbs minced fresh ginger

1 tsp. ground coriander seed

1 tbsp. olive oil

3 medium garlic cloves

1 lb bok choy, nappa or chinese leave lettuce

Fresh cilantro, for garnish

honey or sugar to taste

1 jalapeno or1 tsp. red pepper flakes
(omit or adjust by half if that sounds too spicy)


DIRECTIONS:
Peel the orange with a paring knife. Remove orange sections avoiding the pith, using a paring knife or, failing that, extract juice from the orange. If the orange is dry, use another or two till you acquire enough juice, (about 1/4 cup)

In a saucepan, reduce the lime juice, lemon juice soysauce ginger and coriander to 1/2 cup. Add the orange sections or juice and allow to cool. Taste and adjust seasonings. If too tart, add honey or sugar.

Grill or broil the fish, brushing lightly with melted butter or olive oil and season with salt and pepper. When the fish is crispy on top, about 5-8 minutes, remove from broiler or grill and set aside-keep warm.

In a large skillet, heat a little olive oil over medium heat and add some chopped garlic. Saute the garlic for 1 minute, without letting it brown. Add the coarsly chopped bok choy or nappa lettuce and saute briefly till slightly wilted but still crisp, about 45 seconds.

TO SERVE:
Place a mound of the bok choy in the middle of a dinner plate, place the fish on top, and spoon the sauce on the plate around the fish. Enjoy!
---
---
<