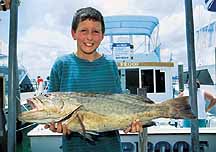 The city of Punta Gorda is a charming and historic waterfront town which traces its roots to a landing at Live Oak Point on the Peace River by Hernando de Soto in 1539. In 1885, a colonel from Kentucky bought the land from the British and it was incorporated in 1887. It is a charming old city, with many brick streets lined with huge royal palms, with many old-Florida style tin-roofed homes with wide verandas.

Places of interest in the area include the Florida Adventure Museum, with fascinating historical exhibits. Fisherman's Village is a charming waterfront destination with many quaint shops and fine restaurants, with fishing, sailing, watersports, sightseeing cruises and georgeous sunsets. The gulf waters nearby are known for its great tarpon fishing.

Punta Gorda is a nature lovers' paradise, and offers superb eco-thrills for the outdoorsman/woman. Babcock Widerness Adventures provides a fascinating look into unspoiled old Florida, with amazing wildlife such as panther and alligators in their natural habitat. A swamp buggy ride around the 8,000 acre Telegraph Cypress Swamp are not to be missed. The 90,000 acre Crescent B Ranch nearby offers more delights, which highly skilled naturalists will highlight to you on your tour. The Charlotte Harbor Environmental Center offers 4 miles of trails to explore, and the Peace River Wildlife Center is located in Ponce deLeon Park in Punta Gorda, with an impressive collection of birds, including bald eagles, owls and egrets.